Lyemance's rubber gasket seals tightly like a storm door for your fireplace, and keeps heating and cooling dollars where they should be...in your home.

Lyemance mounts on top of your chimney to keep out animals and rain.

Lyemance easily operates from inside your firebox and seals tight every time you close it—eliminating any draft.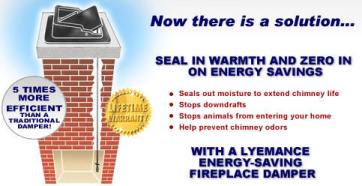 Tug on the handle, it's open and with another tug, it's closed.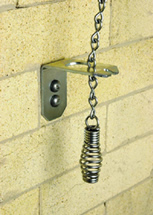 50' extension cables for longer chimney runs available.